Advanced Prosthetics Braiding
Mentis Sciences Inc. has developed an automated manufacturing process for producing braided prosthetic sockets and braided orthotics.
Employing textile braiding, Mentis has designed and manufactured an Integrated Manufacturing Cell (IMC) that produces prosthetic sockets by braiding carbon fibers directly onto a positive plaster mold or foam carving.
The IMC is a patented, innovative manufacturing process for the prosthetic community. Creating standardized fabrication methods, the IMC removes the variability from socket-to-socket production.
By using Mentis Sciences' IMC to make your custom prosthetics, you are benefiting from cutting-edge innovation. Compared to the traditional manufacturing method, the IMC offers unique advantages.
---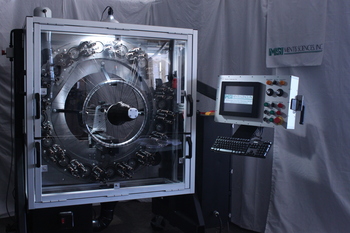 Self contained unit ideal for medical and central fabrication facilities
Provides custom braided sockets to customer's exact specification
Digitalizes and saves results for easy socket duplication regardless of patient location
Improves overall strength and performance
Lowers the cost of socket fabrication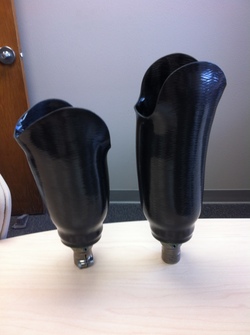 Interested in equipping your facility with cutting-edge technology? Contact us for complete specifications and pricing.