Fri, Jun 22, 2018 at 3:00PM
---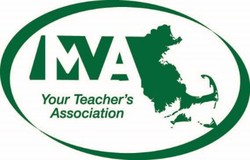 Come visit our booth and see what new features the MSET has to offer! We will be participating in the MAVA Summer Conference event "Connecting for Success" on Thursday, June 28, from 9:00 am - 2:00 pm located at the Assabet Technical Trade Show.
Teachers, this conference is a great opportunity to catch up with the folks that are in the trenches teaching locally right alongside you. We can show you how the MSET is a perfect fit to integrate into your classroom environment. The MSET demonstrates hands-on, scaled STEM experiments to your students, no matter their age!
Every year the MAVA Summer Conference hosts over 700 attendees and exhibitors. Check out the conference link to see who else will be attending the conference this year: https://www.connectingforsuccess.org/trade-show
The show will be featuring: STEM, DESE, Classroom Technology, Student Support, Academics, Administration, Technical Program Specific Workshops, Pedagogy, Safety and more!