Senior Scientist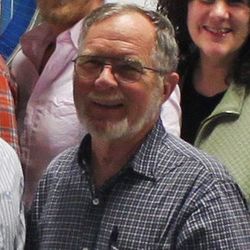 Patrick earned his Master of Science degree in Physics / Math from Spring Hill College and his Ph.D. in Biophysics from Boston College. He has over 30 years of experience as a contractor support to government agencies including NASA, Department of Defense, the Office of the Secretary of Defense, the Defense Science Board, USAF, USN, USA, Intelligence Community, Defense Nuclear Agency, the Office of National Drug Control Policy, and most recently, the Missile Defense Agency. His duties have focused on advanced technology assessments, technology insertion, cost reduction initiatives, application of advanced technology to defense, and policy studies on a variety of matters associated with defense, counter-terrorism and drug control, export license policy, technology transfer and international programs. He has traveled extensively in support of programs in Japan and Israel, and NATO countries (France, Germany, Italy, UK). Prior to his work as a contractor, he served as a college professor and principal investigator on NASA contracts, supporting Goddard Space Center in Space Power Systems. This work resulted in over 25 publications in aerospace batteries and space power applications.
Patrick has been awarded three patents in the following areas: 1) a Lithium-Oxyhalide Bimodal Reserve Battery, 2) a 2-D Solar Array tracking System, 3) a Winged Airship Hybrid Platform (Dynastat). Two patents are pending: 1) a Conformal Battery and 2) the Multivalve Hypervelocity Launcher (MHL).
Furthermore, in his work for the Defense Science Board, the former Defense Nuclear Agency, and the Missile Defense Agency, Patrick has analyzed and assessed a number of gun systems and hypervelocity launchers including: Rail Guns, COIL Guns, Electro-Thermal Guns, RAM Accelerators, one and two-stage Light Gas Guns.